Cheng Zhiming, The Mayor of Zhengzhou Visited SUNTRONT
The afternoon of 4th May, Zhengzhou deputy secretary of Municipal Committee, Mayor Cheng Zhiming led Science and Technology Bureau, the Municipal Development and Reform Commission, Ministry of Industry and Information Technology and other relevant responsible leaders, in company of city leaders Jin Lei, Shi Zhanyong, Municipal Secretary General Wang Wanpeng, the Director of high tech industrial zone Mr. Wang Xinting to visit SUNTRONT! Our GM Mr. Fei accompanied and reported to all the leaders.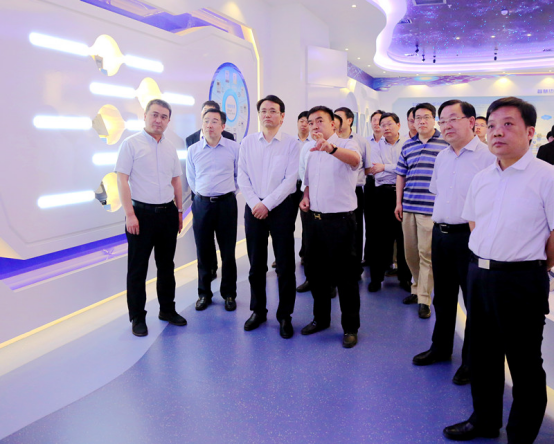 Mayor Cheng Zhiming visited the company exhibition, R&D center and industrial 4.0 factory, and listened to the general manager Fei ZhanJun about company's business situation, the independent innovation, and planning the company's report.
Mayor Cheng Zhiming fully affirmed the company's achievements in business development and independent innovation in recent years, and encouraged to further explore the scientific and technological innovation, industrial transformation and market development, etc. seizing the opportunity for the construction of National Independent Innovation Demonstration Zone, improving the core competitiveness, enhance innovation capability, clear objectives, market segments, increasing the share of products in the market and visibility, and make enterprises bigger and stronger, shoulder the responsibility of industry leading enterprises, and comprehensively promote the city's National Independent Innovation Demonstration Zone Construction.